---
Volvo Construction Equipment's Load Assist machine control apps, which the manufacturer made standard on all L150H and L260H wheel loaders in 2019, are now compatible with a wider range of mid-size and large wheel loaders. From the L60H to the L350H, many more Volvo wheel loaders now support Load Assist apps to make work safer and easier for operators. Volvo CE is also introducing several new Load Assist applications to give operators more real-time info and help automate everyday tasks.
Tire Pressure Monitoring
Operators can quickly get real-time tire pressure and temperature information on the Volvo Co-Pilot touchscreen. Each tire is monitored independently with pressure limits available per axle. Operators will be alerted if any tire is outside Volvo's set parameters, and site managers can also see the data from Volvo's CareTrack telematics system.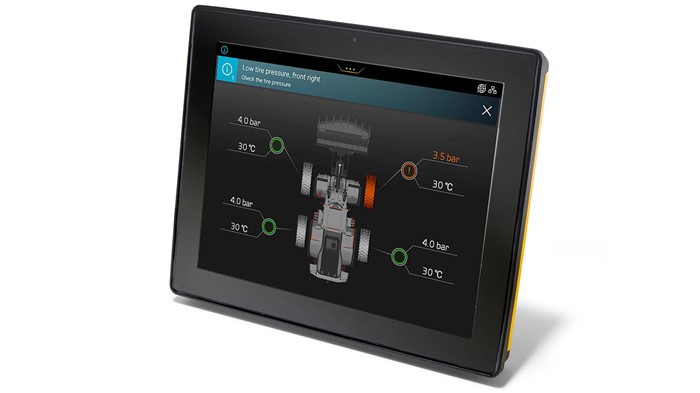 ---
New Map App
Using the built-in GPS and telecom connection, Volvo Co-Pilot can communicate locations among machines and display jobsite traffic on the Co-Pilot touchscreen. The operators of multiple machines on the same jobsite can adjust their driving based on the traffic, and by anticipating workflow, operators can use the Map app to improve efficiency.
Toolbox Applications
Volvo CE is adding a Calculator app, Notes app, and Weather app to give operators new ways to make informed decisions and improve productivity from the cab. The Calculator app, for example, supports both quick calculations and unit conversions.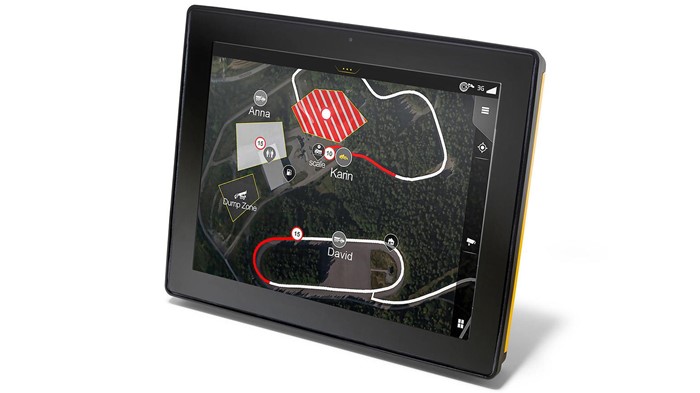 ---
Upgraded Apps
Beyond the new apps, Volvo CE upgraded a few key Load Assist app features. The Radar Detect System option is now integrated with Co-Pilot to give provide a single screen where users can view the rearview camera and load information when reversing. There are also two new Task modes in the On-Board Weighing app with layout options now consisting of a Trip Meter, Truck Loading, Stockpiling or Processing mode.
Source: Volvo