Description
TRUCK NEEDS OVERHAUL, HAS TWO DEAD CYLINDERS, WALTCO GATE, HIGH BACK SEATS, TRANSMISSION HAS PTO PROVISION.
Specifications
General
Manufacturer
INTERNATIONAL
Odometer
Accurate / Verified
Engine
Engine Manufacturer
International
Powertrain
Transmission Manufacturer
ALLISON
Transmission Type
Allison RDS
Chassis
Number of Rear Axles
Single
Gross Vehicle Weight Rating
Class 7: 26,001 - 33,000 pounds
Gross Vehicle Weight
33,000 lb
Front Axle Weight
12,000 lb
Rear Axle Weight
21,000 lb
Interior
Drive Side
Left Hand Drive
Category Specific
Lift Gate Capacity
4,500 lb
Capacities
Exterior
Weights & Dimensions
Tread Depth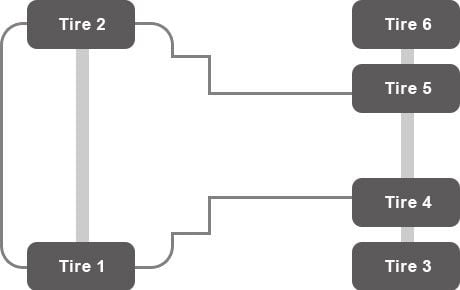 Terms & Conditions
TERMS AND CONDITIONS
This unit was visually inspected. No mechanical inspections were performed unless otherwise specified in description.
Successful bidder will receive an invoice and wire instructions to your email address registered with auction time within 24 hours of completion of auction. Seller assumes no liability for errors or omissions in this listing. Items are sold AS IS, WHERE IS, without any warranties, expressed or implied. Expressly excluded are warranties of merchantability, fitness for use and purpose and description.
Hour meter readings or mileages are unverified information and accuracy is not guaranteed in any way. Any bidder is solely responsible for personally inspecting the item and verifying any information presented here or elsewhere. Storage, insurance, tear-down, loading and removal of item is at the sole risk, expense and liability of the buyer. Any items not removed by twenty days after the auction may be charged a daily storage fee. Payment accepted by wire transfer only, we do not accept credit cards. Payment must be received within 3 business days of auction ending. We will notify buyer when full payment received and item may be picked up. Items must be removed within two weeks of conclusion of auction. Units not picked up within 45 days will be resold and no refund will be returned to buyer. The right is reserved to reject any bid not complying with these TERMS AND CONDITIONS. NY State Buyers are responsible for any additional repairs to pass NY State Inspection.
** Pre-approval is based on information provided. Final credit approval is conditioned on verification of provided information, receipt of a complete application and credit review and approval of applicant and collateral. Additional terms, conditions and fees may apply. Commercial Financing provided or arranged by Currency Capital, LLC pursuant to California Finance Lender license #60DBO-56173. Consumer loan applications will be facilitated and arranged by Express Tech-Financing, LLC pursuant to California Finance Lender license #60DBO54873, and state licenses identified in our
Legal Disclaimer
and
Terms Of Use
. Equal opportunity lender.
***Shipping Disclaimer. The shipping amount is a general estimate based on minimum shipping costs and does not consider your shipping specifications or all variables that may impact actual shipping costs and/or availability. The estimated shipping amount is not a firm offer or bid. Actual shipping costs and availability will vary based on your shipping specifications and the carrier selected by you. To obtain actual shipping costs and identify potential carriers, please submit your shipping specifications through Fr8Star.com.